From taking over a small bird seed business in 2012 based in Durban, Valemount is now the largest bird seed manufacturer in South Africa with the ability to service any customer anywhere in the country.
With no experience in seed and grain, Rob and Damien Westerman faced overwhelming odds. These challenges forced a different approach to the bird seed market and ultimatley changed the industry for the good.
Over the past few years Valemount has expanded to 4 regional distribution
and manufacturing centres across South Africa providing employment to
over 200 people.
Valemount has also increased its basket of goods, supplying leading global brands to the South African market.
OUR VISION
To be the leading pet company in Southern Africa.
OUR CORE BELIEFS
Innovation, integrity, quality, agility, humility, excellence & passion.
OUR MISSION
To focus strategically on growing our business by increasing capability and capacity in order to create value for our customers.
Through innovation and adaptability, we strive to continually learn and better ourselves in order to be the best we can be.
WE CURRENTLY IMPORT PRODUCTS FROM 12 DIFFERENT COUNTRIES WORLDWIDE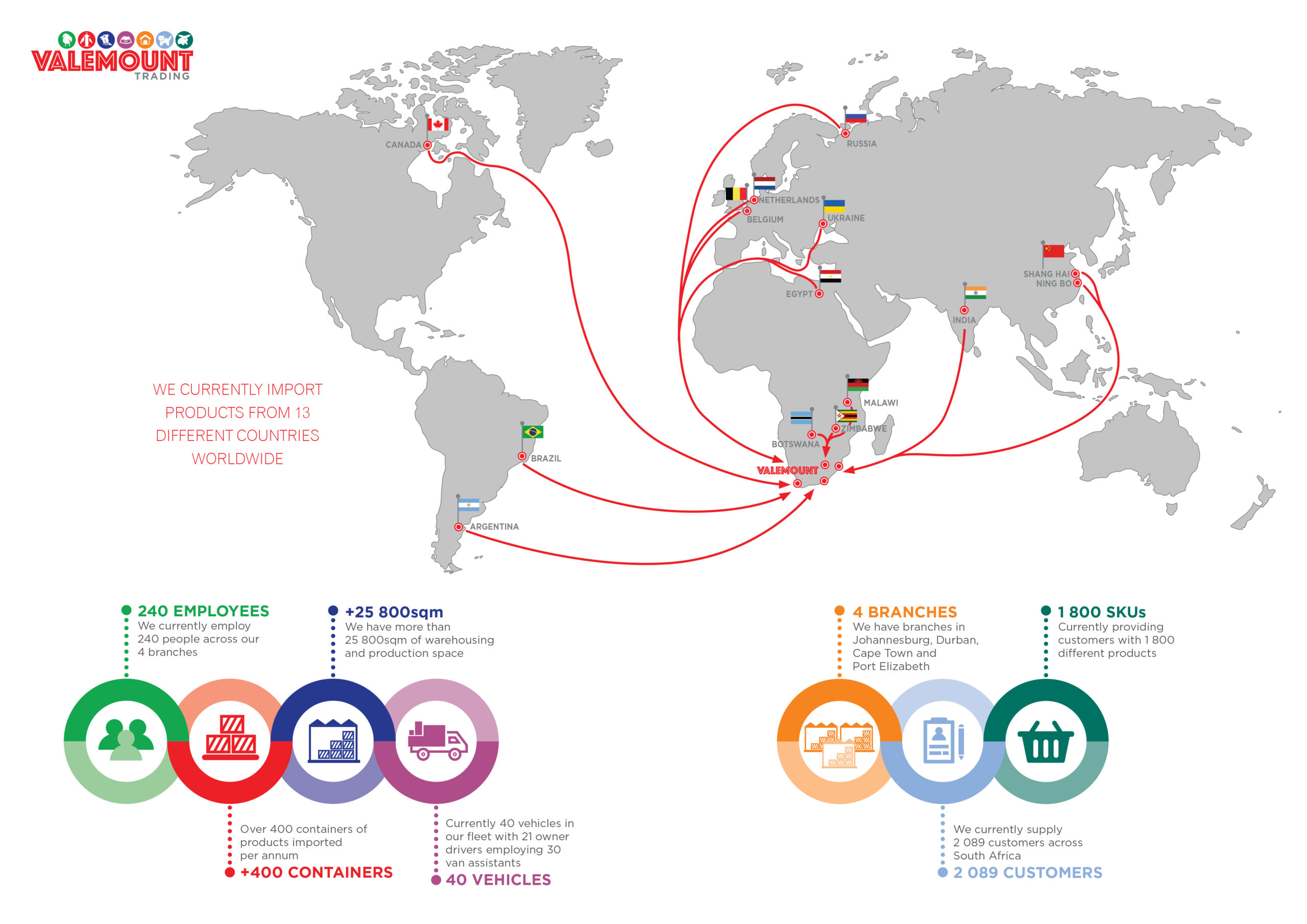 VALEMOUNT REGIONAL DISTRIBUTION CENTERS