Sumo dog toys are super strong!
Playing together with your dog or just stimulating the dog while being alone. with all that playing it is nice if the dog toys do not break so quickly. These different dog toys all have their own function and are all made of super sturdy rubber. They do not break quickly, and the dog can continue to play with it endlessly. The Sumo Team and Fit Stick are especially designed for interacting with the pet parent. Of course, playing together always remains the best! The Sumo Play and Sumo Dental (good for dental hygiene) can be filled with something tasty.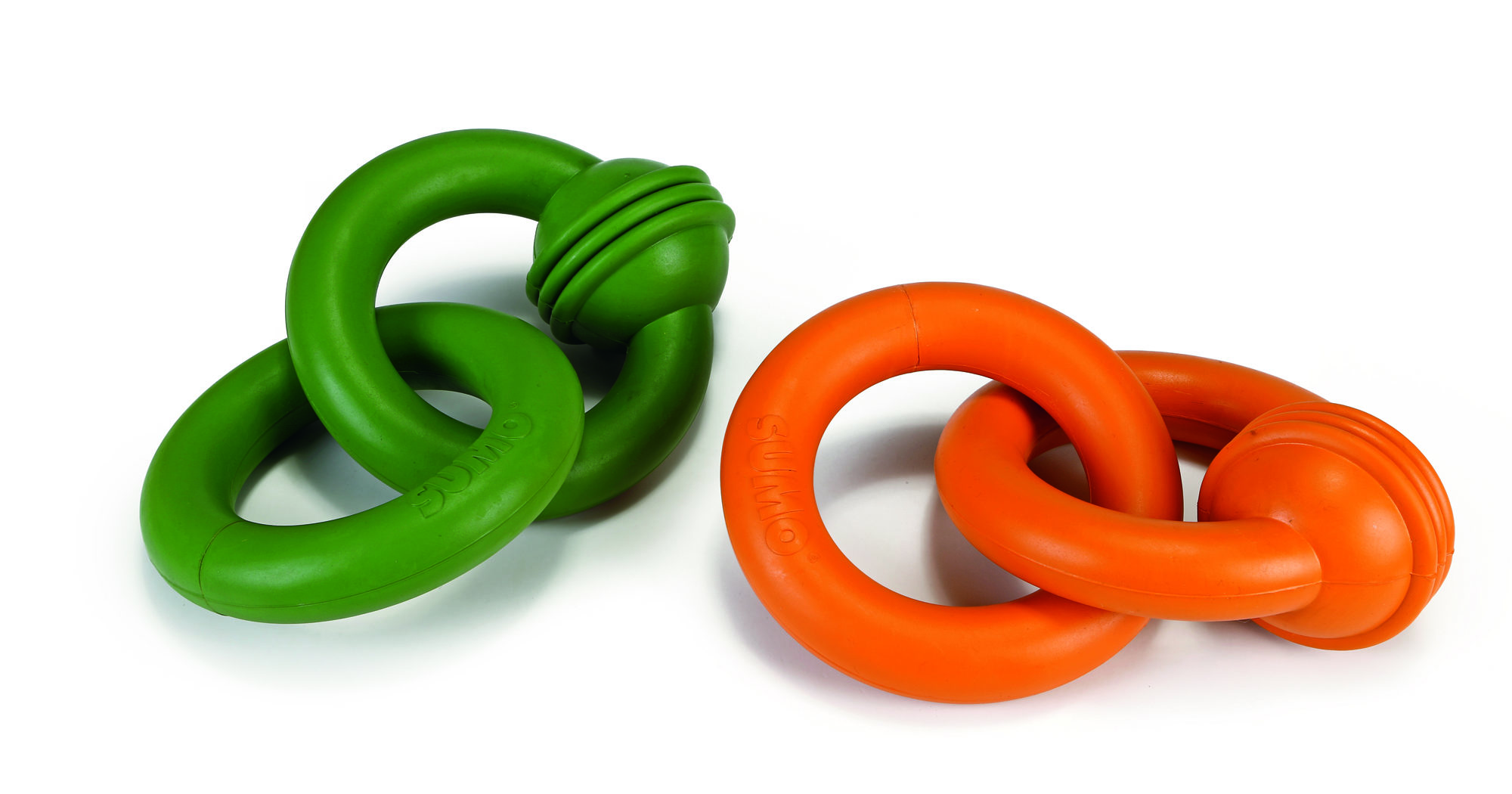 Sumo Team
Dogs love to play together with their owner. The Sumo Team encourages active play together with the dog. It increases mutual respect and trust, this encourages cooperation. The Sumo Team is available in orange and green.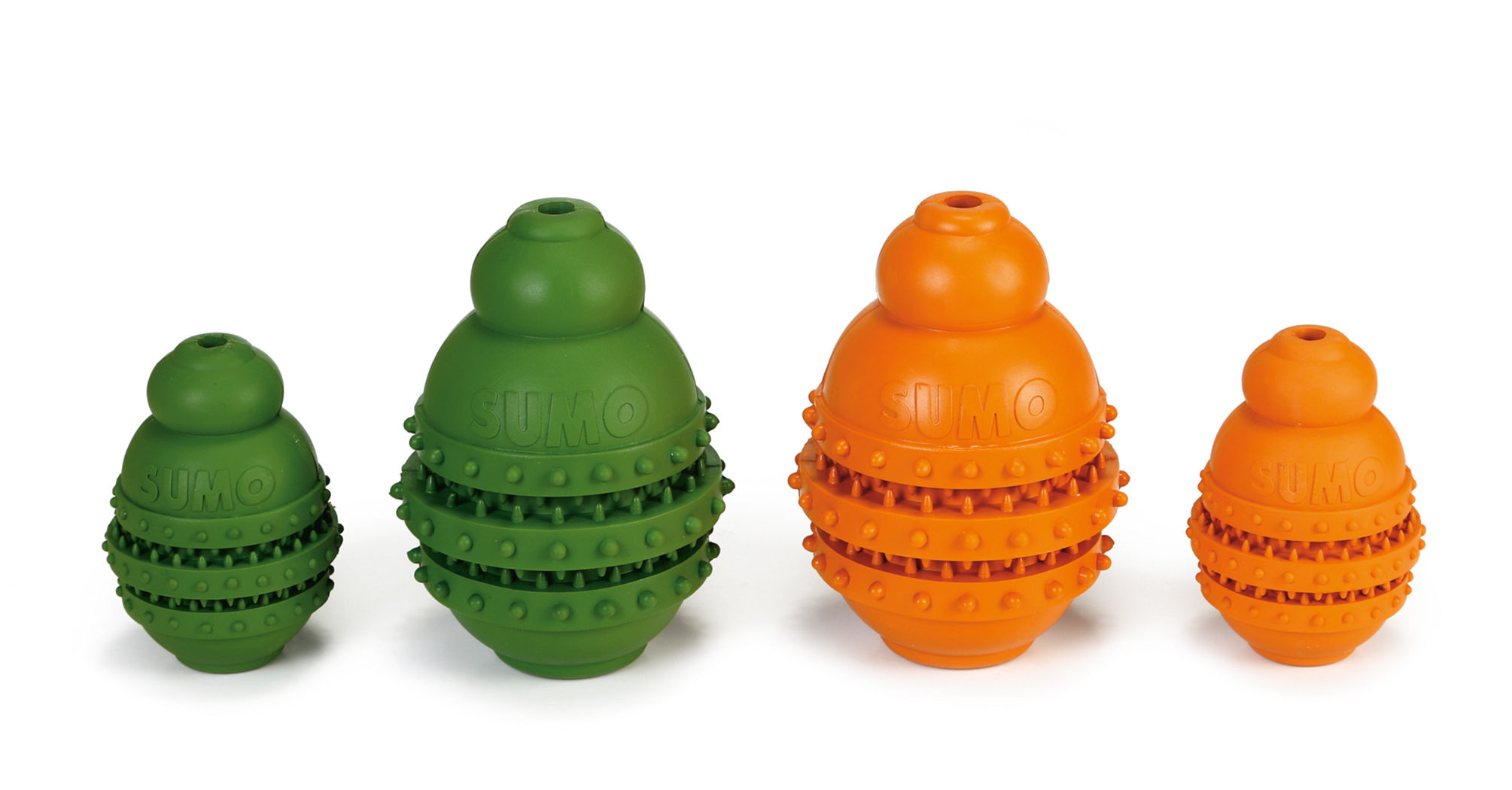 Sumo Dental
The Sumo Dental has the same shape and benefits as the Sumo Play. With an additional advantage. The Sumo Dental massages the dog's gums and helps prevent tartar and plaque.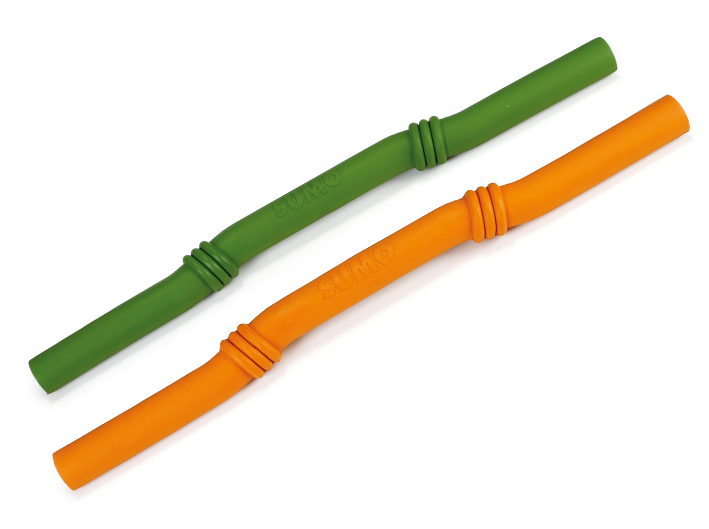 Sumo Fit Stick
Dogs are hunters by nature. This instinct is stimulated with Sumo Fit Stick and Sumo Fit Bone. The dog can fetch with the Sumo Fit Stick (or retrieve with the Sumo Fit Bone), which not only gives him movement, but also improves the relationship between the dog and the owner.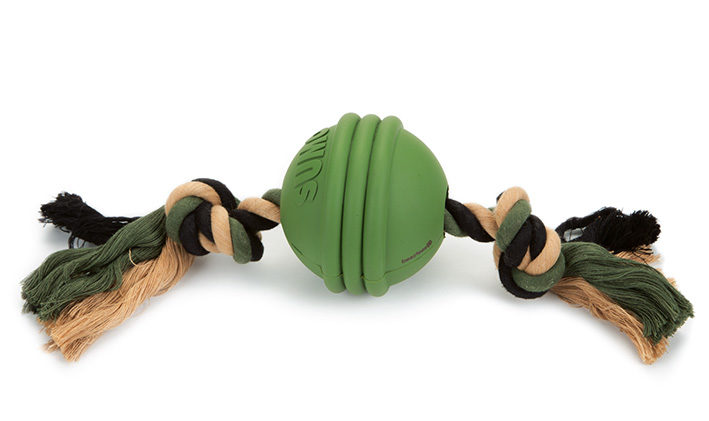 Sumo Fit Ball
The Sumo Fit Ball is also suitable for retrieving, which improves the relationship between the dog and the owner. The difference with the Sumo Fit and Sumo Fit Bone? The design. Is your dog crazy about balls, then this could just be the right toy.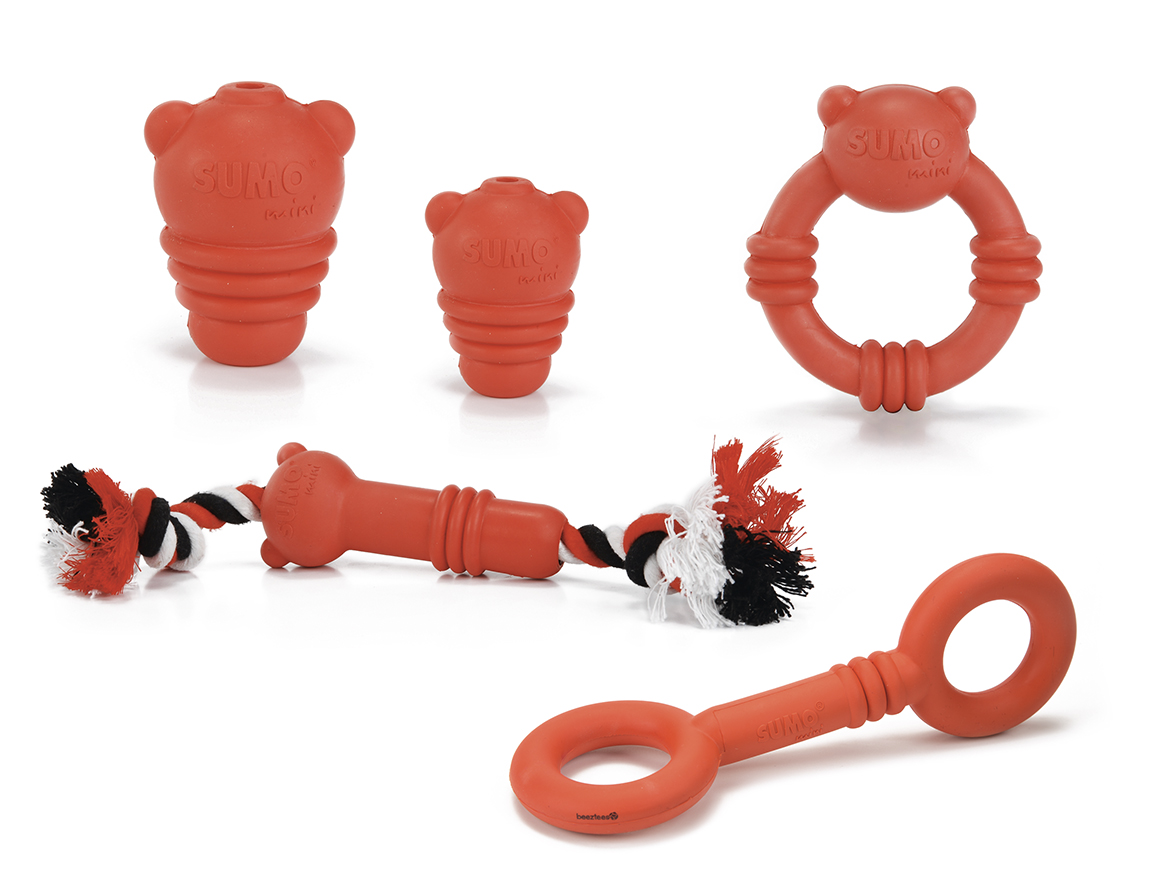 Sumo Mini's
Puppies can demolish all the toys you buy for them. The special Sumo Minis are made of just as strong, but softer rubber, so that the teeth are not damaged. The Sumo Mini dog toys are available in the variants Play, Fit, Team and Team Pully.